Dermovia products change your skin…for the better!
Regardless of the skin's condition, we have the products to solve any skin issues that arise. From our proprietary facial masks to our full range of skincare products, Dermovia can help you to achieve younger, brighter, and healthier skin. During this unprecedented time, we offer an array of highly effective skincare products for home use that is comparable to a visit with a professional.
The DERMOVIA Difference
Learn about our patented compression technology. Naturally derived active ingredients, and amazing results.

Utility Patent Number: US 10,182,637 B2
Design Patent Number: D768,927 S
IN THE PRESS
Dermovia Featured On
#INSTAGLAM? TELL ME MORE
What does it mean to #InstaGlam?
Insta Glamming is a series of Dermovia facial treatments
to give you a complete spa facial at home.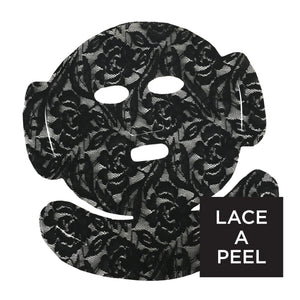 Step 1
Lace A Peel Black Bamboo Charcoal Peel Off Mask
Peel away dead skin cells and deeply detoxify pores to prep your skin to achieve the greatest absorption of your facial mask ingredients.
15-20 minutes to completely dry.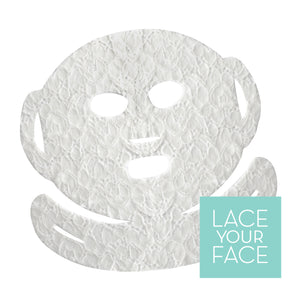 Step 2
Lace Your Face Compression Mask
The cotton stretch lace mask compresses your skin, forcing the naturally derived ingredients into the skin to boost hydration.
+30 minutes for best results.
Step 3
DRY Mask
Lock in the hydration benefits from your Lace Your Face treatment with this moisture-rich, waterless, shea butter and natural oil-based mask.
5-15 minutes.