The Top 5 Quizzes for Discovering Your Skin Type
Posted by Anita Sun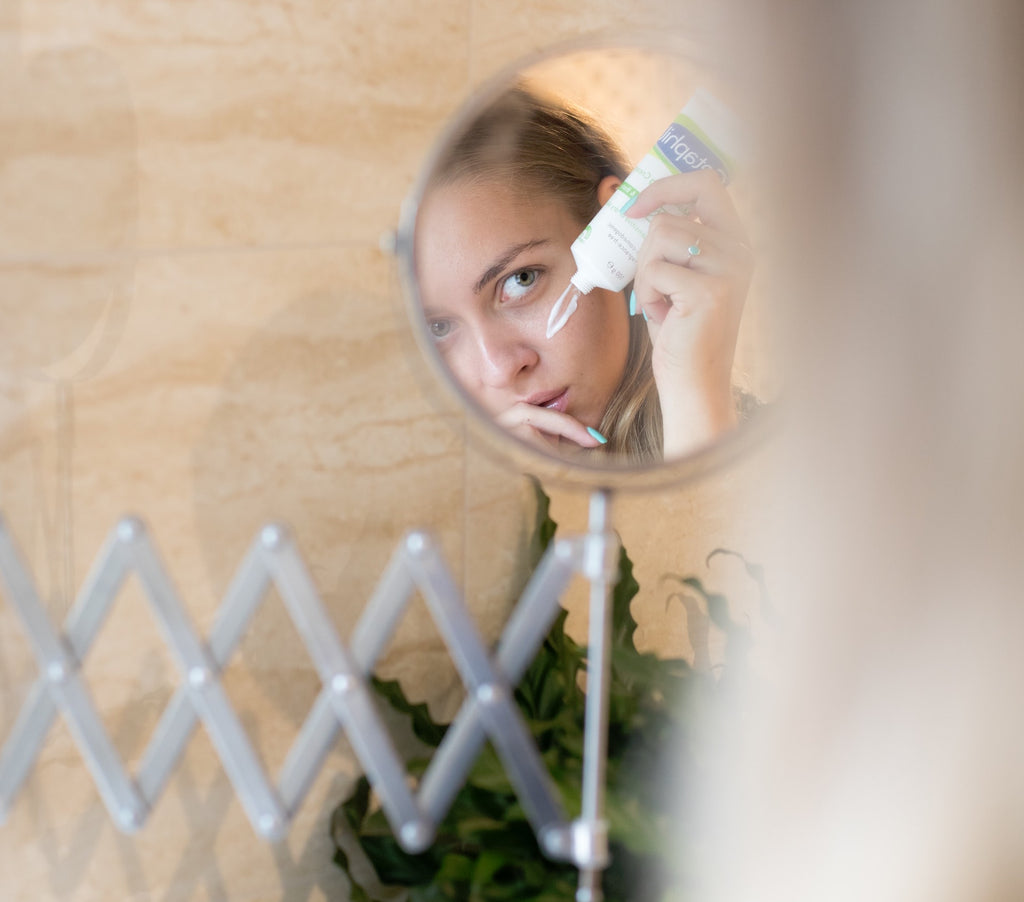 There are several different types of skin types that a person can have, which range from dry to oily.
Understanding the type of skin that you have is very important if you want to know how to properly take care of your skin
. Before you look into the type of skin you have, keep in mind that a person's skin type can change as they age.
The five separate types of skin include dry skin, oily skin, normal skin, sensitive skin, and combination skin
.
Dry Skin
If you have dry skin, you are more likely to experience such issues as peeling, cracking, and irritation on your skin. Your skin may even become scaly and rough in the event that it's very dry. This type of skin is commonly caused by genes, ultraviolet radiation, exposure to inclement weather, and long baths.
Oily Skin
People who have oily skin typically experience larger pores, skin blemishes, and a thick complexion. The oiliness of your skin can worsen because of stress, hormonal imbalances, and exposure to too much humidity.
Normal Skin
Normal skin occurs when your skin isn't too oily or too dry, which makes it the ideal skin type. Your complexion will be radiant and have very few imperfections, which means that finding the right skincare products should be simple.
Sensitive Skin
If you find that your skin is relatively sensitive, this can result in such issues as dryness, itching, redness, and burning. If you have sensitive skin, make sure that you avoid the triggers that cause issues on your skin. In many cases, this means that you shouldn't use certain types of skincare products.
Combination Skin
Combination skin is unique in that your skin could be oily in certain areas and dry in others, which can be troublesome since difference areas of your skin would require the use of different skincare products. If you have combination skin, you might be affected by shiny skin, relatively large pores, and blackheads.
As mentioned previously, it's important to know your skin type if you want to be wholly aware of your
skin cycle
and how this cycle could alter your skin. If you have long-term exposure to high temperatures, your skin could become dried out.
Keep in mind that a full cycle of skin occurs every six weeks or so,
which means that you can expect your skin to change slightly at intervals like these. Knowing your skin type will also
help you understand how to improve your skin health and reduce the signs of aging
that occur.
It's important to understand that the skincare products you use can affect the health of your skin. For instance, people who have sensitive skin should try to avoid skincare products that are abrasive with this skin type. Keeping your skin
looking youthful on a long-term basis
means that you must take steps to maintain the health and condition of your skin.
This article takes a more in-depth look at five of the quizzes that you can take when you want to identify your skin type
. With this knowledge in hand, you'll be better prepared for developing an effective skincare routine.
The Top 5 Skin Quizzes for Discovering Your Skin Type
1. Renee Rouleau Skin Quiz
Renee Rouleau
offers a detailed quiz on their website that has you input your email before asking you eight basic questions. These questions ask you about your age, the types of moisturizers you prefer, and what happens to your skin throughout the day. For instance, one question will ask if your skin dries out and how often this issue occurs. Additional questions center around the types of blemishes and skin problems that have developed on your skin.
This particular quiz is great because it asks eight straightforward questions that allows for relatively detailed answers
. Once you've finished answering all of the questions, you will be provided with the results, which tell you about your skin type and the symptoms that come with it. They will also highlight some of their skin products that pair well with your skin type, which is perfect if you're looking to enhance your skincare routine.
2. My Awesome Beauty Skin Quiz
My Awesome Beauty
provides another simple skin type test that asks only eight basic questions on how your skin looks and feels as well as the types of skin problems that you encounter. Once you have answered all of the questions, you'll be provided with a short yet detailed results page that tells you the skin type you have and recommends things that you can do to keep your skin looking healthy and beautiful. This website also provide users with the option to share these results on social media sites like Twitter and Facebook. This test is great because is can be
completed in under one minute yet is able to provide accurate results.
3. Soko Glam Skin Quiz
Soko Glam
is a wonderful skin type test that
asks 19 separate questions about your skin and the conditions that you experience throughout the year.
By asking a large number of questions, Soko Glam is able to provide precise results and highly detailed advice on how to properly take care of your skin. Along with the standard questions about skin blemishes and how your skin feels, you'll also be asked about the type of environment you live in and how long you typically spend in the sun.
Throughout the quiz, some questions will be asked pertaining to your current skincare routine as well. When all of these questions have been answered, you will receive a comprehensive view of your skin type as well as the skincare techniques you can use to treat your main concern, which will have been noted in the quiz.
You will even be given the opportunity to schedule a consultation with the skincare experts at Soko Glass.
4. The Prokerala Skin Quiz
Prokerala
offers a simple and straightforward quiz that asks you eight questions about the look and feel of your skin. When every question has been answered, Prokerala will provide you with results that tell you the type of skin you have, the characteristics of your skin type, and some skincare tips that could prove to be handy when you're trying to perfect your skincare routine.
This quiz is distinct in that it tells you about the skincare products you should use while also advising you on how to treat your skin in everyday situations
. For instance, people with dry skin will be advised to avoid confined areas that quickly become overheated.
5. Teen Vogue Skin Quiz
Teen Vogue
provides a great quiz that asks only six questions about the appearance of your skin, your biggest concern about your skin, and your typical skincare routine. In each of these six questions, there are six different answers that you can give. The results to this quiz are found on the same page. If you primarily answer with "A" to the six questions, the quiz says that you have dry skin.
They then provide tips and suggestions on how to care for your skin, which are provided by experienced dermatologists.
How To Know Your Skin Type Without A Test
While taking a test is a fun and simple way to determine what your skin type is, there are other ways to identify your skin type without taking a test. If you have
dry skin
, you will experience such problems as:
Pores that are nearly invisible
A dull and relatively rough complexion
Less elasticity in your skin
Visible lines on your skin
Some red patches
If you have
oily skin
, your skin will:
Have large pores
Be affected by pimples, blackheads, and similar skin blemishes
Have a shiny, dull, or thick complexion
If your
skin is normal
, you can expect the skin to have:
No or hardly any blemishes and imperfections
A radiant complexion
Hardly any sensitivity
Pores that are hardly visible
Anyone with
combination skin
may have:
Pores that are more open than usual, which makes them appear to be large
Shiny skin
Blackheads
Any of the aforementioned traits related to dry and oily skin on different areas of your body
In the event that you have
sensitive skin
, you can expect to experience skin problems like:
Redness
Dryness
Itching
Burning
Slight pain and irritation when more abrasive skincare products are applied to the skin
Why is it Important to Know Your Skin Type?
It's very important to know the type of skin that you have if you want to be able to use the types of products that will keep your skin looking healthy, youthful, and beautiful.
Using the wrong skincare products can irritate your skin and even cause your skin type to change
. If you have oily skin, using skincare products that are designed to be used by people with dry skin will only serve to worsen the blemishes that you already experience. If you want to keep wrinkles, lines, and other signs of aging from developing on your skin for as long as possible, make sure that you treat your skin with care, which starts by learning about your skin type.